Welcome to Cherry Blossom Farm, a full-service horse training and sales barn located in Woodinville, Wa
We firmly believe that every horse is entitled to the best possible care. We meticulously oversee every aspect of our horses' wellbeing and prioritize a suitable diet, appropriate fitness, and proper maintenance.
Our program is focused on creating competent and informed horsemen that are knowledgeable about all aspects of equine management.
Our high end-sales program specializes in finding every horse an appropriate and prosperous new home.
We take pride in the methodical and correct training of young/green horses. Our program emphasizes flatwork and respect on the ground because we believe they provide the foundation for every horse to realize its potential.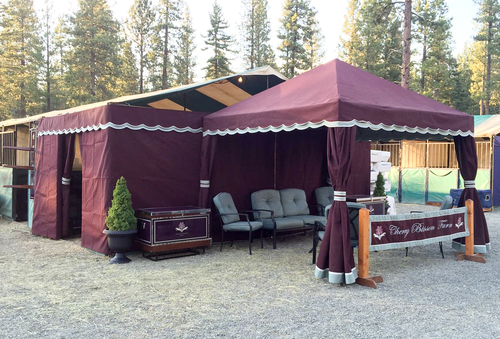 Our schedule is made with all clients' goals in mind. From local fun shows to multi-week tournaments, we attend a variety of events that give each horse and rider an opportunity to shine. Though many of our clients compete, it is not a requirement.